Expert lead and locally sourced, all around the globe  
Over the years, we've developed a large portfolio of specialized workshops from all around the world. Carefully designed, expert lead and locally sourced, our workshops can be spliced into an existing program or arranged independently. Reach out to us for logistics, pricing and group-size and we'll give you the full rundown of the workshops that interest you.
This workshop will bring participants into the practice of Thai Massage through the masterful hands of the resident monks at Wat Pho: home to the Reclining Buddha and birthplace of the first University in Thailand (at which Massage Therapy was one of the first disciplines taught).
This interactive experience will take you through the history of this therapeutic practice as well as explore the many contours that shape what Thai Massage is today. Learn traditional massage techniques that have been used for centuries in this part of the world and discover how Thai massage therapy has garnered international recognition as a discipline that prioritizes a balanced body and mind.
Hosted in Thailand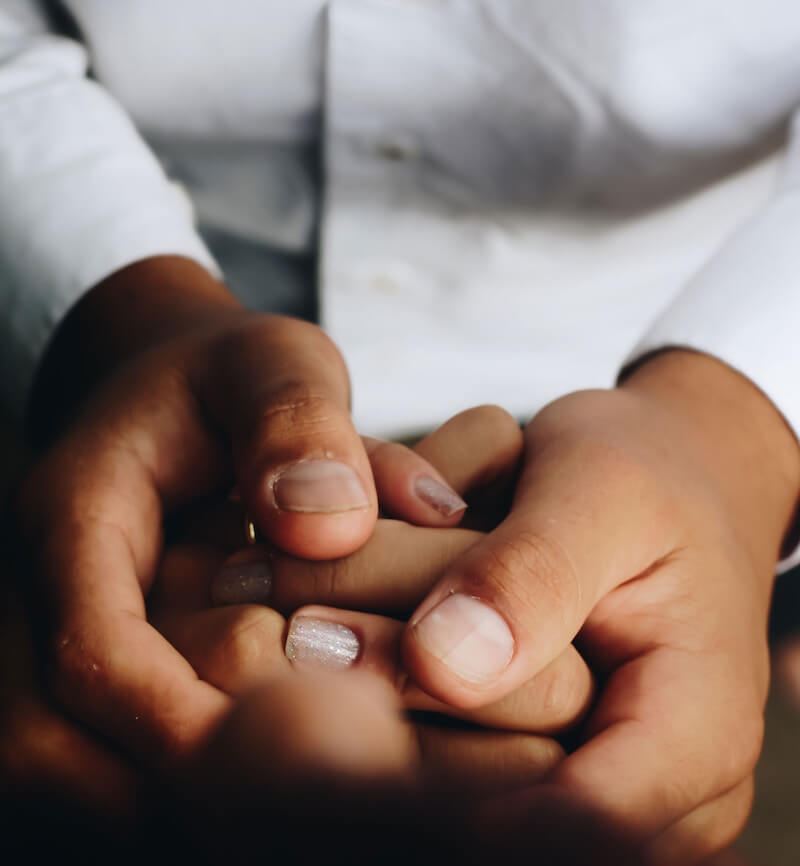 Enjoy a hands-on workshop focused around the age-old practice of fermentation in the North of Thailand. Learn about digestibles, micro- and pro-biotics, Kambucha, cider, fermented rice, culturing, pickling and carbonation from one of the expert pioneers of the Slow Food Movement in Thailand. 
Participate (and taste!) some unlikely food pairings and flavor catalysts that will take your pallet on a journey through some powerfully sweet and savory surprises while you learn about the health benefits associated with fermentation. 
This workshop is perfect for student (non-alcoholic) and or adult groups (alcohol optional), families, corporate groups or anybody who is interested in taking their knowledge of fermentation to the next level. 
Hosted in Thailand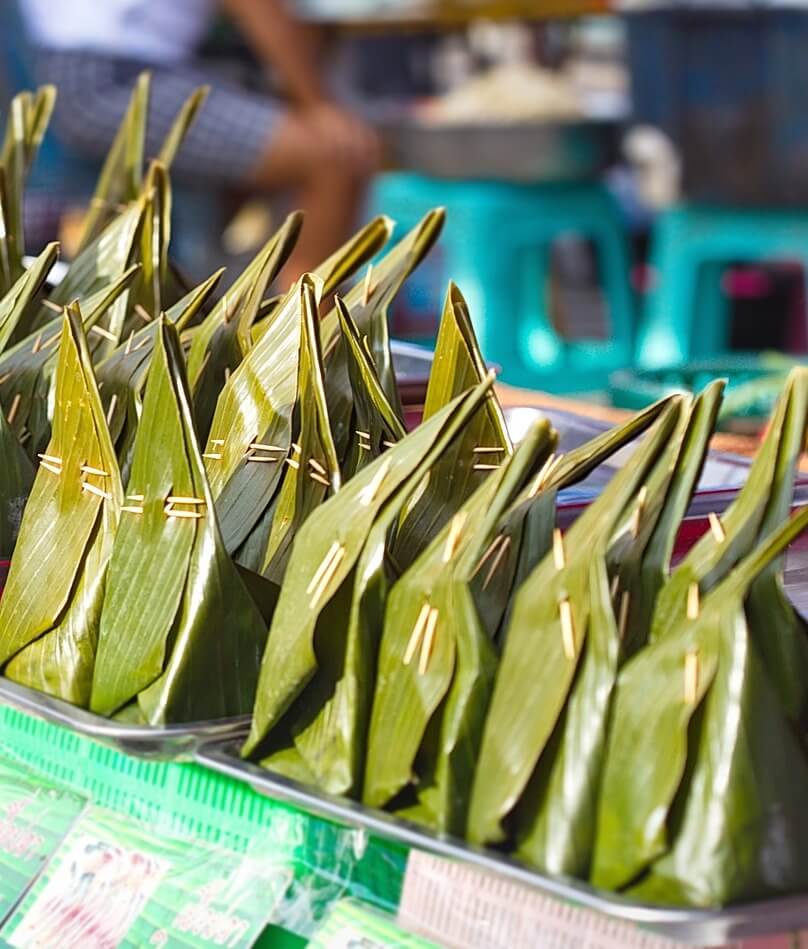 Jewelry & Fine Art Design Workshop
Delve into this fine-art workshop lead by award winning jeweler, technologist and 3D designer, Prof. Jakkrid Kulnawong, on this 2.5-day experience that will take you through the process of producing a high-quality, personalized piece of jewelry art. With Prof. Jakkrid's guidance, you'll work through the design process, 3D wax-molding and casting, silversmithing, gem-stone selection, setting and polishing and you'll learn about modern and traditional techniques for creating a truly refined product. 
No prior experience needed, but you will want to lean into your creative side and be ready to set aside a few days to hash out your masterpiece. This workshop is great for newly-weds (or to-be-weds), couples, groups of friends or colleagues, students and anybody who's interested in an accessible way to learn the craft of fine-art and jewelry design. We all have our own eye for beauty — put your vision into a personalized masterpiece that will stay with you forever… 
Hosted in Thailand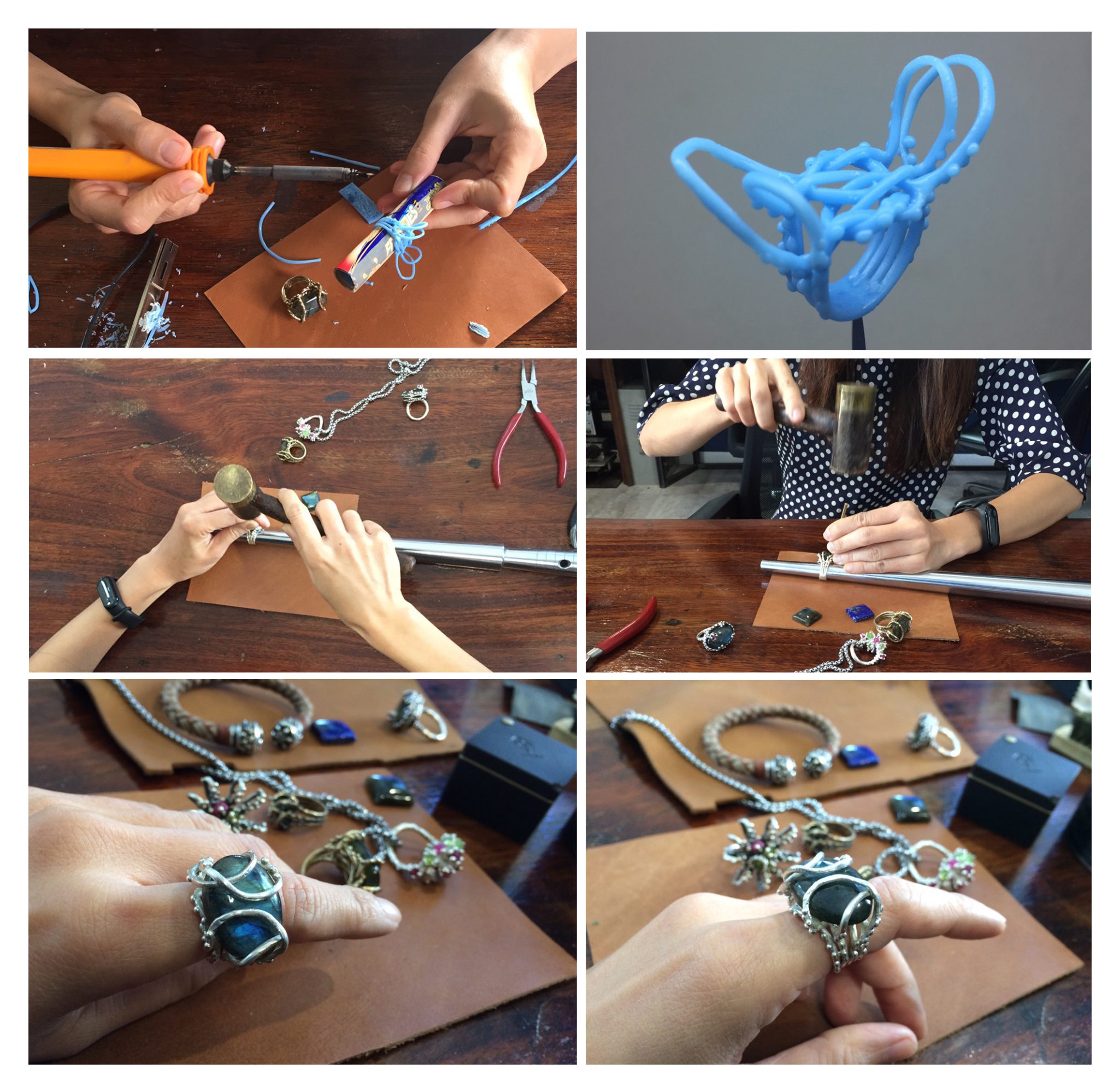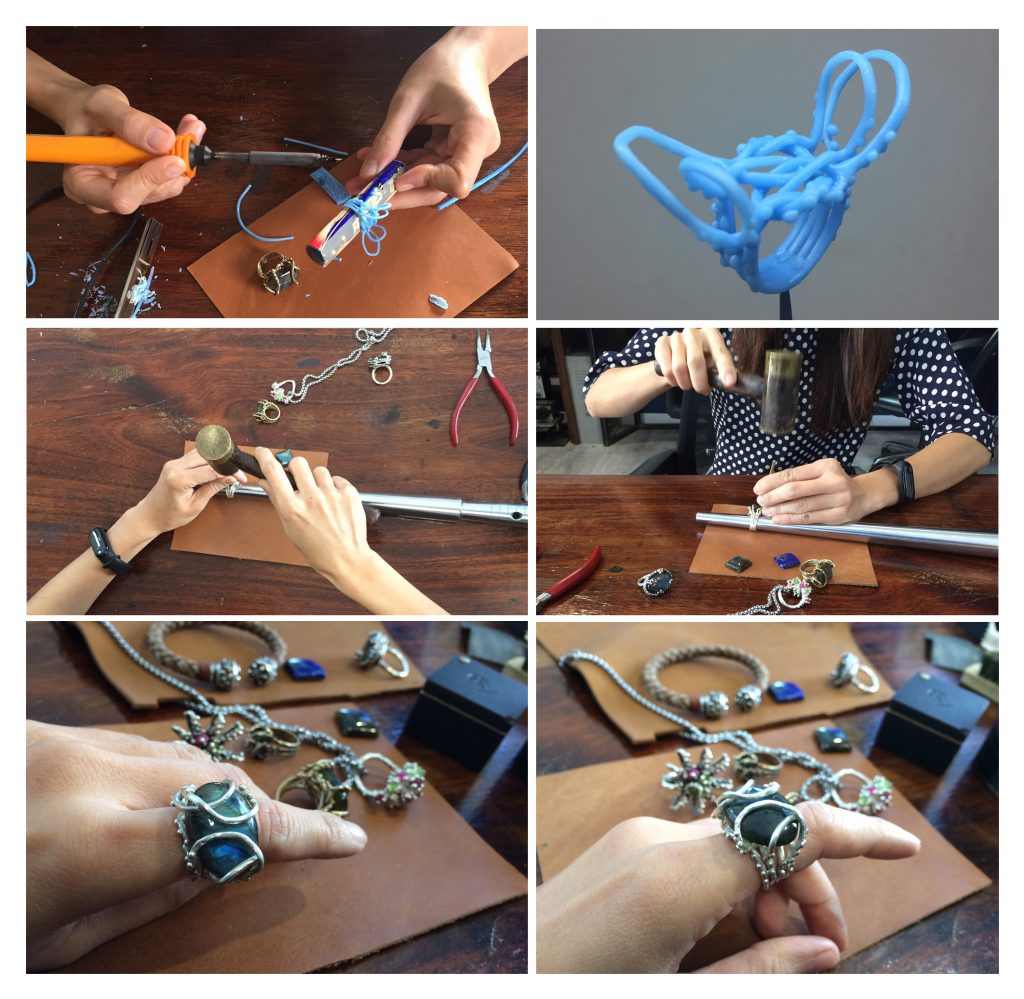 Sacred Emulate Making Workshop
This workshop offers a truly once-in-a-lifetime experience for visitors to Northern Thailand. Hosted in the world-renowned Buddhist Temple located in Lamphun, this workshop held in the courtyard of Wat Mahawan Woramahawihan offers a unique opportunity for visitors (of all backgrounds and beliefs) to turn "mud" into a "masterpiece", while learning about the origins of these tiny artifacts that  carry our wishes and prayers. 
Learn about this age-old craft that has captivated the spirits and minds of people throughout the world for centuries. You'll get your hands into one of the most precious clays on the planet (final product valued as high as 1.5M$), and mold your own emulate that you can you can cast, encase and take home with you. 
This workshop is perfect for large groups, families, student groups, professionals and anybody who is interested in learning about the timeless practice of emulate design and the sacred beliefs and traditions that are held in the precious clay of the Kuang River. 
Hosted in Thailand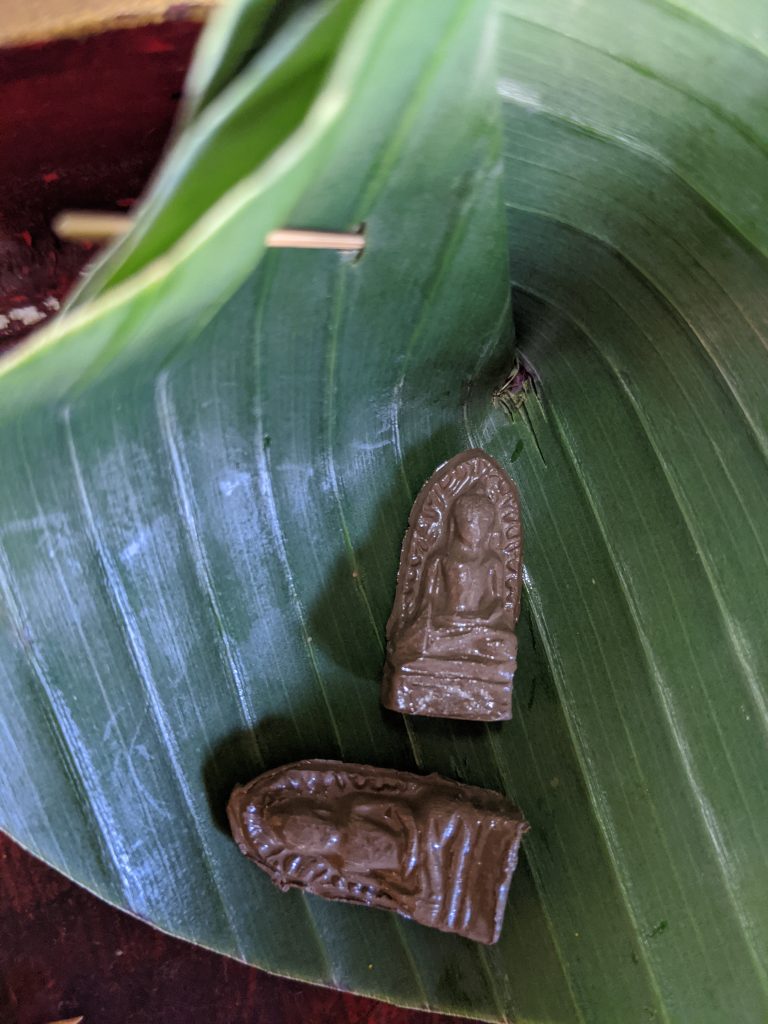 Pra KK, a Bengali born, Thai raised Buddhist monk and lecturer on meditation and mindfulness in practice will lead a private session for your group rooted in tenants and philosophy of Theravada Buddhism.
Sitting in a circle, Pra KK will lead a short introduction to Theravada Buddhism followed by a mindfulness group meditation session (Anabanastit, 45mins) that will take you deep into your own stillness. If you're new to meditation, you won't find a more engaging and approachable instructor for an introduction to mindfulness… 
Finish with a free-form Q&A that will lead into a delicious and nutritious vegetarian lunch at PunPun's organic restaurant on the temple grounds, just around the corner.
Hosted in Thailand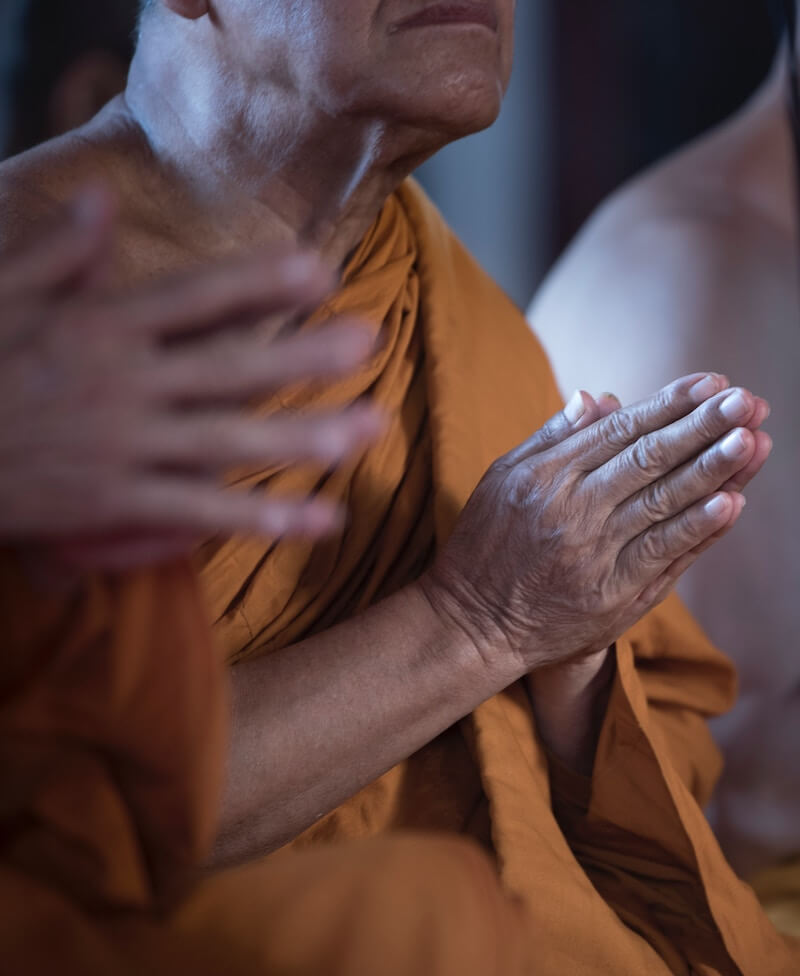 Traditional Medicine Workshop
In this Workshop, participants will learn about the Thai approach to cleansing, curing and treating a variety of ailments using the Thai traditional methods. Dr. Tammy, a Thai traditional doctor and detoxologists, will facilitate the preparation of Thai herbal medicine through three participative sessions:
The Preparation of Traditional Medicine Spheres
Herbal Blood Circulation Treatment (bed of herbs over fire for treating office syndrome, strokes and hemoglobin related issues)
Traditional Smoke Chair treatment used for alleviating hemorrhoids as well as common postpartum ailments related to the uterus and leucorrhoea.
This workshop will wrap-up with a broader conversation on the practice and preservation of Thai traditional medicine in the 21st Century. Just what the doctor ordered! 
Hosted in Thailand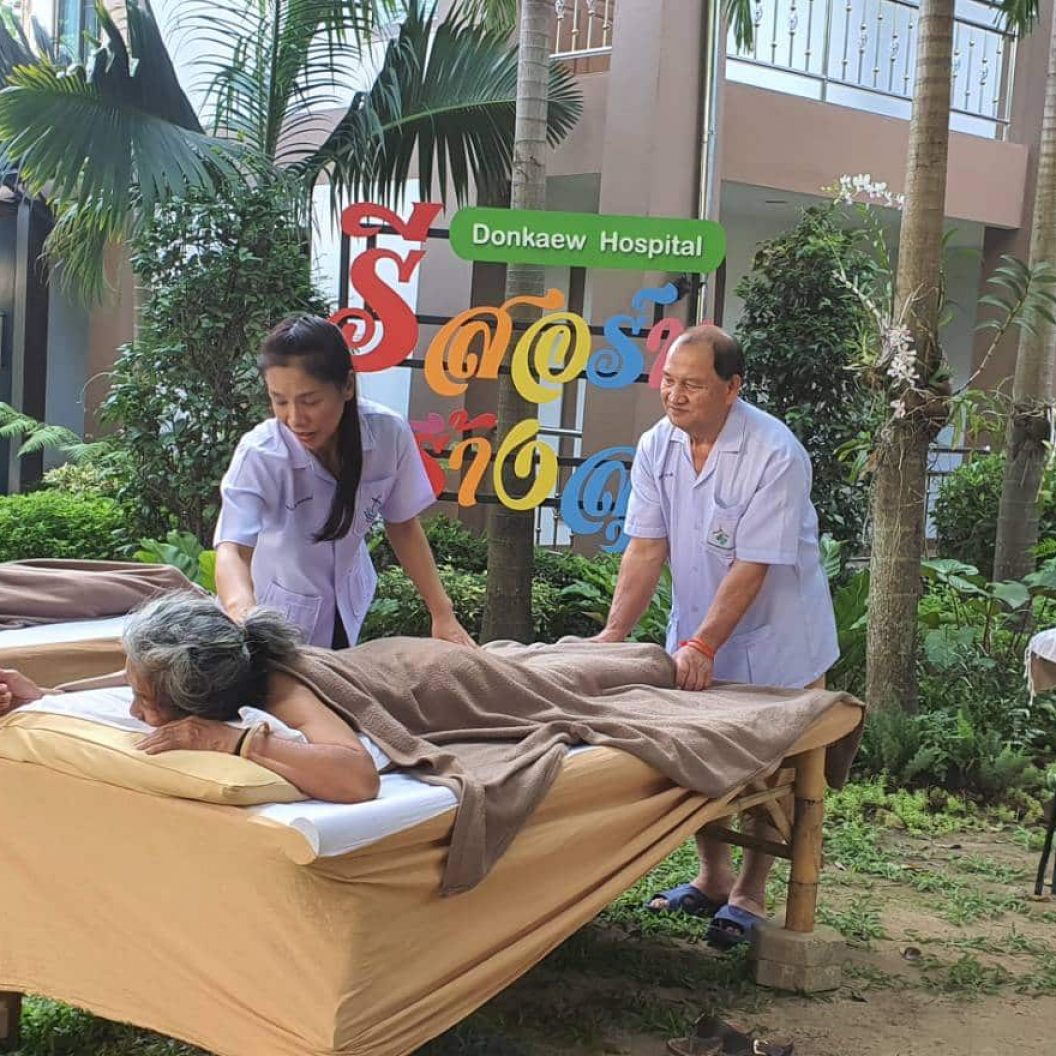 In this Workshop, participants will learn about this high-speed, gravity-defying Thai national sport, called Takraw or (Sepak Takraw). Hosted at a Physical Education Academy, this exchange-based workshop is great for larger groups of students, families as well as corporate groups that need to burn off some steam! 
One of the fasting growing sports in Asia, you'll get an inside look: history, cultural context, training and skills-development and, of course, game-time! Bring your tennis shoes as you'll get a crash-course and try your hand (and foot) at this addictively challenging sport.  
Thais have been dominating the Sport in South East Asia for decades. Come see how… This workshop will wrap-up with a broader conversation on the practice and preservation of Thai traditions through sport and exercise over a healthy (and filling) traditional sticky-rice snack. 
Hosted in Thailand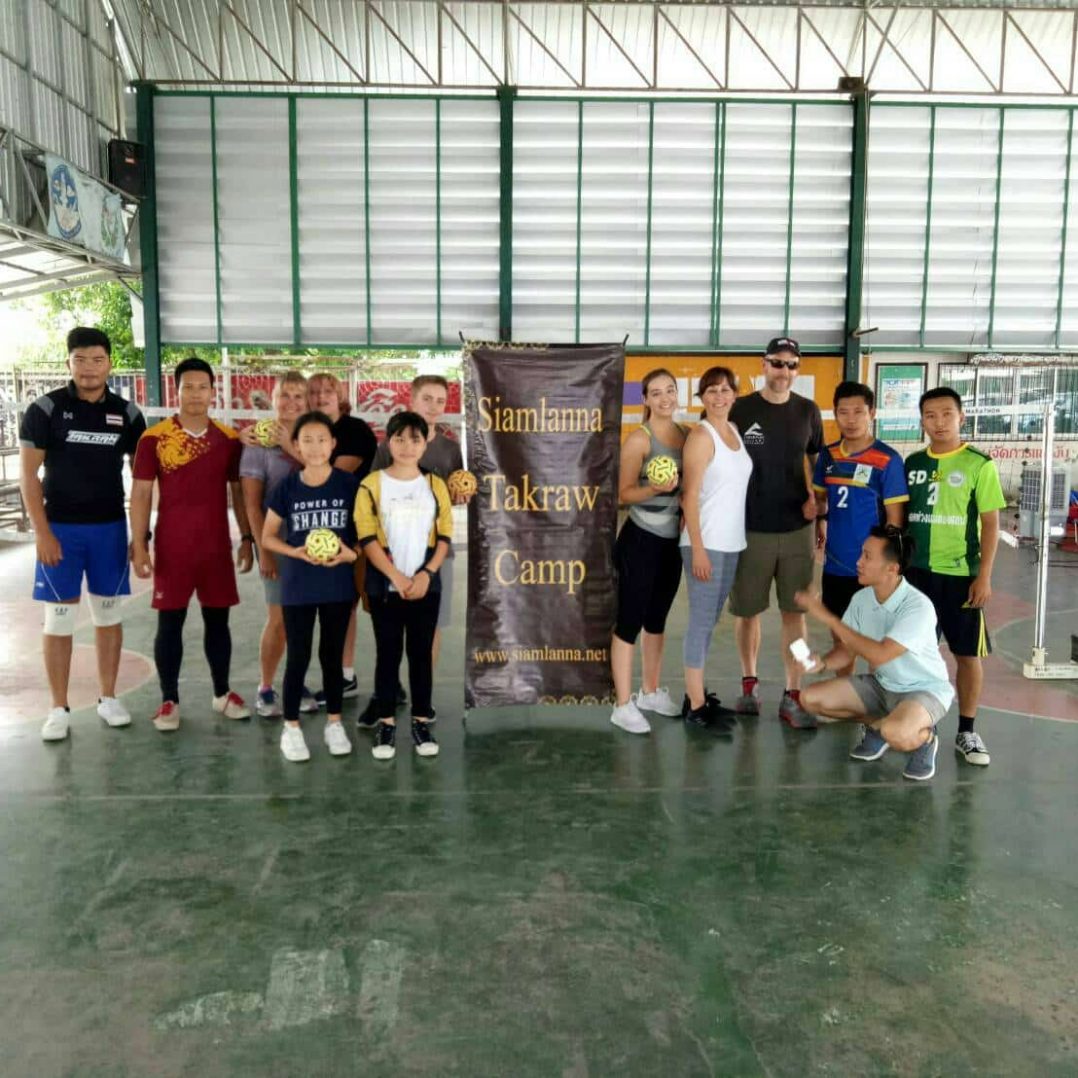 Chocolate Making Workshop
In this Workshop, participants will learn about a hand-crafted approach to chocolate making through the eyes (and hands) of SiaMaya's expert chocolatiers. 
Take a tour of the factory and see how chocolate is made, learn the history of cacao in Northern Thailand, sample all of their varieties including nibs, coco powder and their international award-winning blends (Thai Bullet Chili, Tom Kah Soup!) and learn about how SiaMaya is setting a new standard for high-quality chocolate: sourced locally, expertly-crafted and perfectly presented. You won't want to leave… 
This workshop is great for families (including children), school groups, couples and corporate groups. Inquire below to get the full breakdown on the experience. 
Hosted in Thailand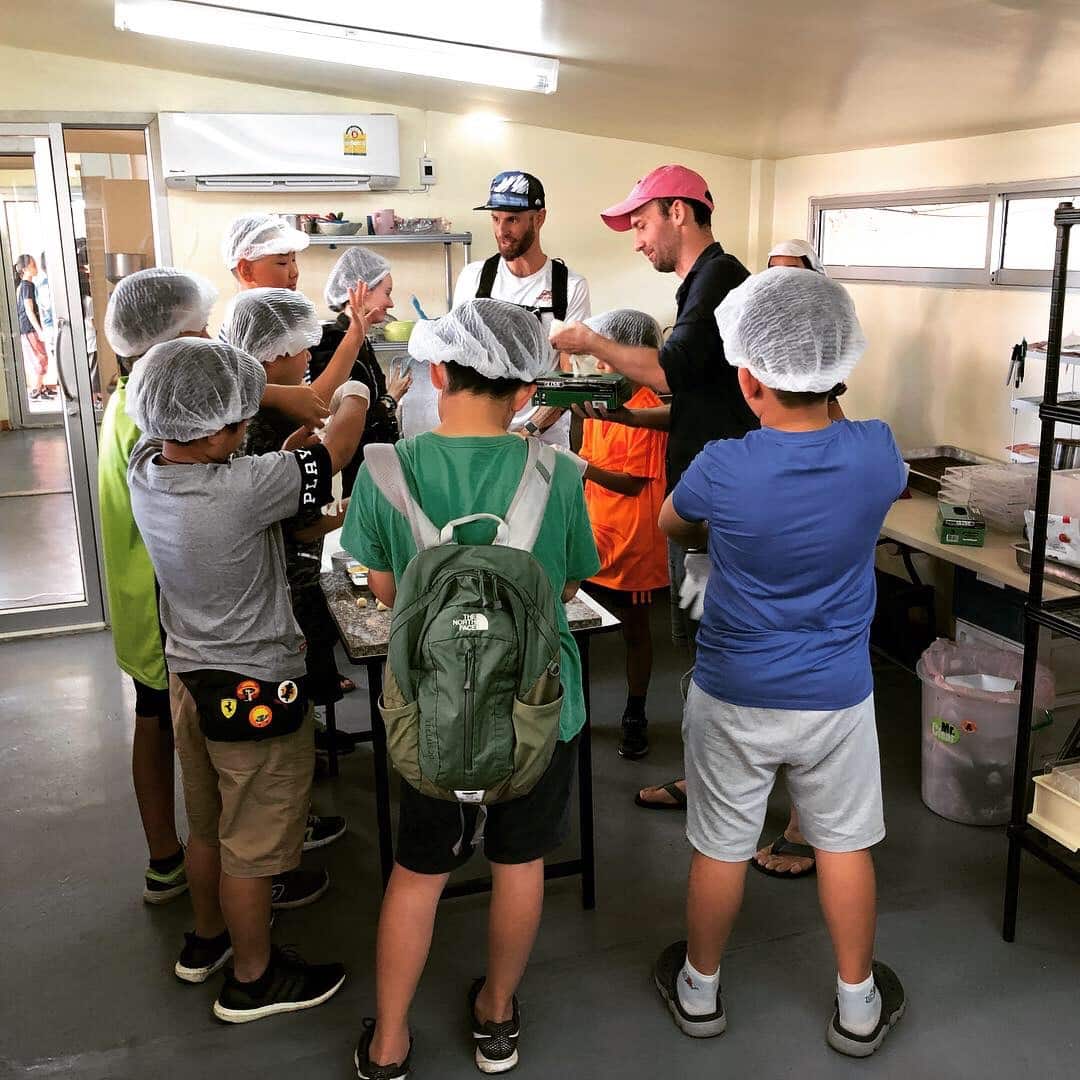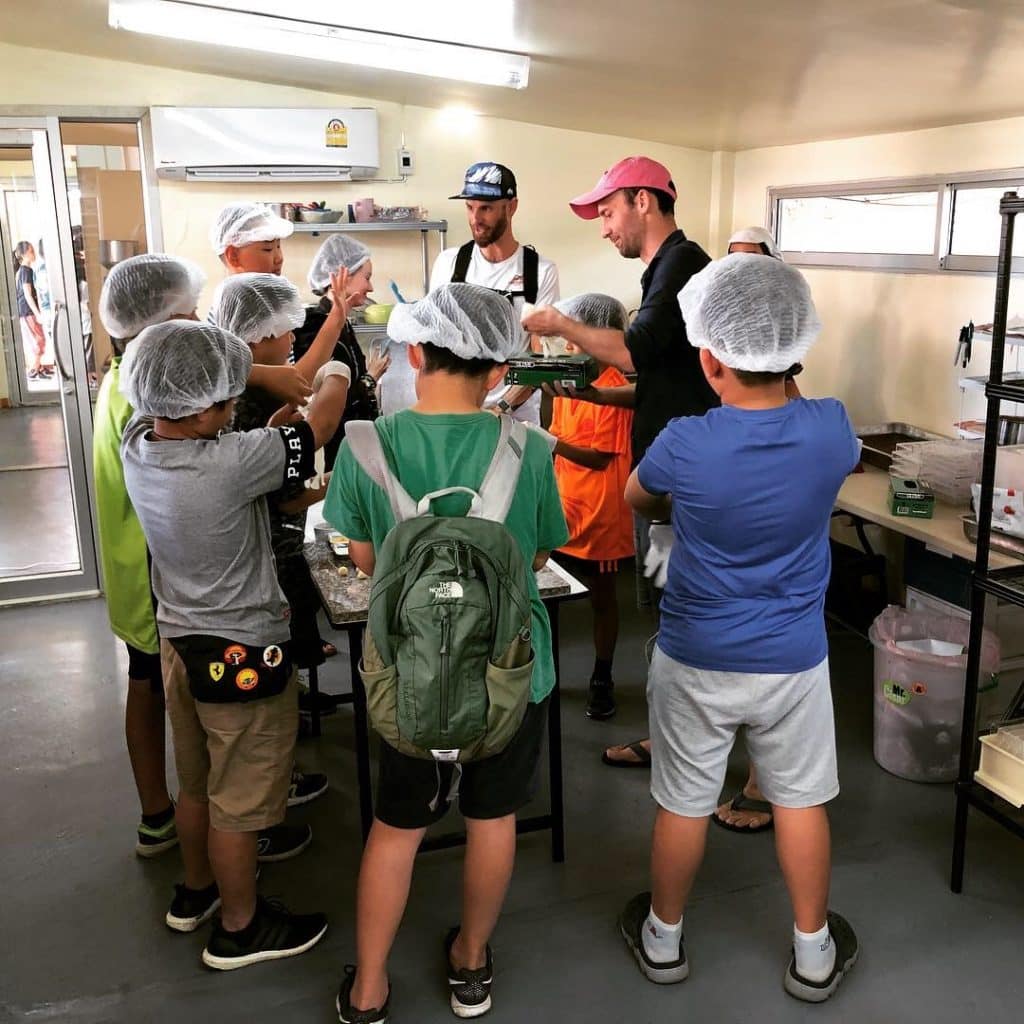 Walk the trails that lead from the foothills through the rice and vegetable fields tended by the surrounding Hmong communities on this interpretive hike just outside of Chiang Mai. The treasures of Thai traditional medicine and herbal remedies are abundant and seemingly countless in this fertile region of Northern Thailand. 
Facilitated by a local expert herbalist and PhD of community-based development, you'll engage all senses on this interpretive, non-strenuous, 1hr hike (with frequent stops) to learn about the flora, herbs and natural medicines that blanket the breathtaking landscape of the Mon Jam Royal Project. 
Finish the hike at the Hmong Medicine Doctor's house in the quaint Hmong village of Mae Keet before returning back to the valley for a filling and healthy lunch at Hmong Hill tribe Lodge. 
Hosted in Thailand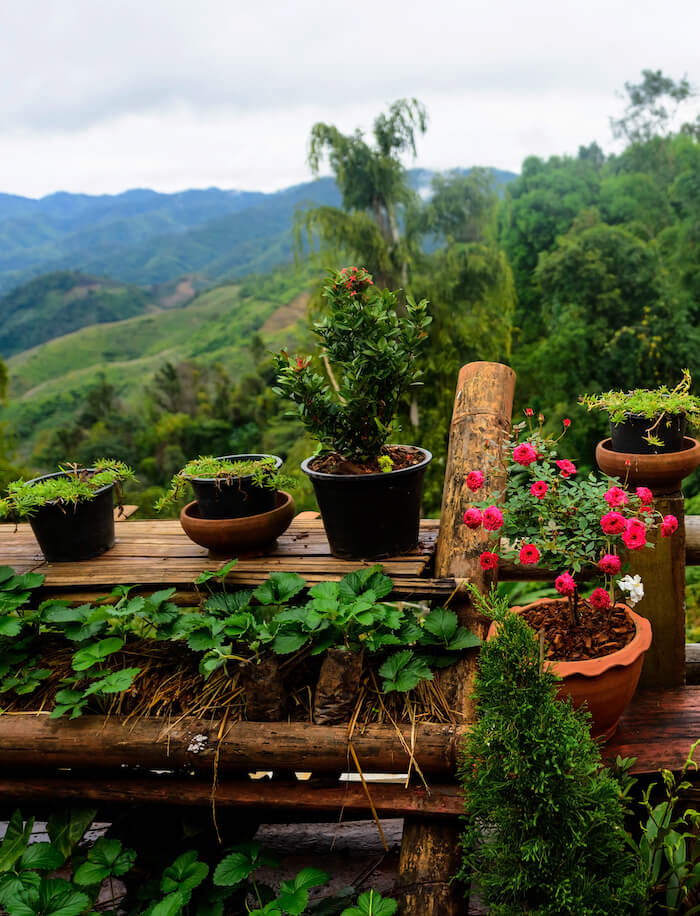 We believe that stories can have an impact on people's lives and can affect positive social change.
Arts and Documentary Media workshops focus on people and culture, and the stories that bind them together. This workshop offers participants an opportunity to capture stories through a variety of lenses and share them on several digital and presentational platforms. 
From marketing and media campaigns, to short documentary films, bio-pics and short video and mixed-media journalism pieces, you'll see the process through from conception to post-production. Participants will hone their investigative, narrative and collaborative artistic skills; applicable to a variety of fields including journalism, law, education, marketing and business. 
Facilitated by an award-winning documentary film-maker, this workshop will lay the foundation for story telling through a camera lens and set you up to produce your own work for years to come…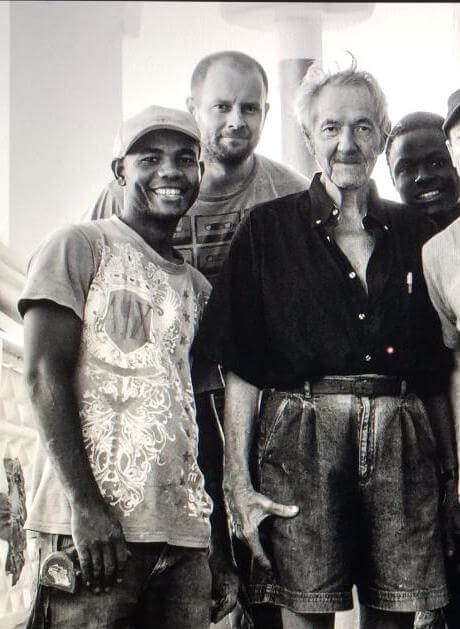 "I will take home a greater appreciation for others and teach people to not be so hard on themselves, as I have learned from Thai culture"
– Ashli C., Mindfulness Workshop Participant
Looking to connect with us through our workshops?
Reach out today and we'll get you more information!